According to the BBC, food allergies are on the rise across the globe, and it's becoming the new norm. Gone are the days when we saw DF or GF on a menu and had no idea what it meant! It seems every Tom, Dick and Harry has an allergy to bread. But why is this happening to so many of us?
Food was once seen as a vital source of nourishment but has since become somewhat of a minefield.On the Suncoast Fresh Prodcast, we spoke with Geoff Dance, the founder of Burleigh Baker, located in Burleigh Heads in Queensland. They've made it their mission to create great-tasting bread and pastry treats that don't cost our gut health and general well-being. Geoff and his team ensure every step and ingredient in the baking process focuses on nutrition, digestibility and flavour through weaving traditional techniques with modern technology. This approach has not only led to some seriously tasty bread, but it has also honoured the origin of grain and lengthened the fermentation process, which turns out to be a pretty important factor when digesting food and absorbing nutrients!
After hearing the awesome nutritional benefits of eating good quality bakery bread, you will never eat a $1 loaf of bread again. Geoff even refers to it as poison and believes that making sourdough bread starts with fresh ingredients and a deep knowledge of fermentation and nutrition.
What is Fermentation, and Why is it Important? 
Fermentation involves breaking down larger carbohydrate molecules into smaller molecules that are easier to digest. This process adds new flavours and textures to foods, extends the shelf life and makes nutrients more absorbable in the body.
Sandford School of Medicine researchers discovered that a 10-week diet high in fermented foods boosted microbiome diversity (the good bacteria in your gut!) and improved immune responses. These foods include yoghurt, kefir, kombucha, kimchi, and other fermented vegetables.  
The Burleigh Baker uses what they call 'slow, cool temperature fermentation' of 18 to 36 hours. Most bakers will ferment for 12 to 16 hours, but Geoff realised you can improve the bread through an extended fermentation process, enhancing the flavour, texture, nutrition, and digestibility. No shortcuts here, just lots of patience and practise! Fermentation also allows the leaven starter to work its magic!
Ok, what even is a 'leaven starter'?
It sounds fancy but it's just a bunch of good gut bugs! It is a fermented dough containing natural wild yeast and a bacteria called lactobacilli (an essential gut probiotic). It's what makes the bread rise. Fun fact, Geoff brought some to Australia in a toothpaste tube from a bakery in France 25 years ago! It is so important; it even has its own room! The starter has two 'bugs' that work together to predigest the gluten. Geoff has named them Napoleon (yeast) and Josephine (lactobacillus)! The outcome of this long process is loaves with memorable, subtle sourdough flavours that are also very digestible and nutritious.
Through this fermentation process, their customers with slight gluten intolerances have been able to eat their sourdough! Yep, that's right gluten-free peeps! You can eat their sourdough without the risk of nasty side effects like bloating, stomach pains and rashes due to the fully fermented carbohydrates. However, if you are highly gluten intolerant or celiac, we would encourage you to avoid bread all together unless it's entirely gluten free. Please consult your health practitioner to work out what's right for you.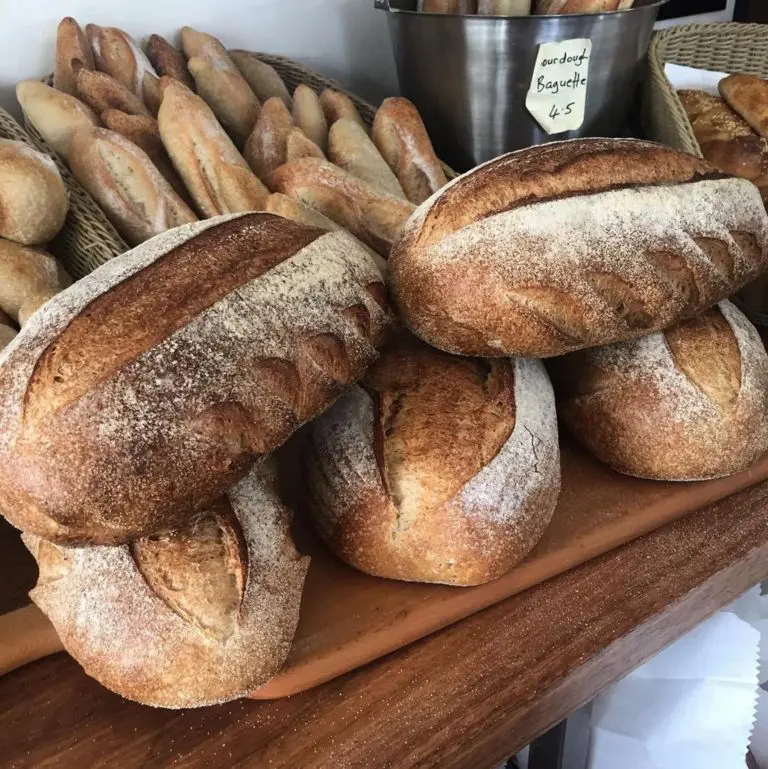 Food and Mood
While nutritious food is vital for physical health, some studies link it to our mental health. One particular study written by the Deakin University in 2017 found a direct link between food and mood. The trial looked at a group of adults with major depressive disorder and randomly assigned them to receive either social support or dietary support for three months. The group focusing on diet were educated on healthy eating and increased their consumption of vegetables, fruits, whole grains, legumes, fish, lean red meats, olive oil and nuts. Then reduced unhealthy foods like sweets, sugary drinks, refined cereals, fried food, fast food and processed meat. When the trial ended, 33% of those receiving dietary support met the criteria for remission of major depression, compared to 8% receiving social support. So go refill that fruit bowl of yours.
When it comes to nutrition, sourcing ingredients from reliable and sustainable wholesalers is essential! Burleigh Baker only uses quality produce from Suncoast Fresh. From the pumpkins in his pumpkin bread to the almonds in the almond croissants, you can guarantee every ingredient is of a high quality with ultimate freshness and flavour.
It's All About the Grain
The grain is also an integral part of what sets Burleigh Baker apart from the rest! Geoff has worked with some of Australia's leading grain growers and exporters, so he knows better than anyone what makes a good grain. Burleigh Baker source an old variety of wheat that has not been genetically modified and is free from glyphosate (round up spray). He does this as older varieties are known to be more tolerant on your gut!
Overall, we need to look after our guts as the majority of health issues we experience are linked to our guts! This is known as gut-brain connection. Just look at what happens when you feel nervous. You get butterflies in your belly! When our guts are unhealthy, so is the rest of our mind and body (Harvard, 2021). So, love your guts and take the time to understand what you are consuming.
If you would like to hear more about the Burleigh Baker and all things gut health, click the link to listen to the Suncoast Fresh Prodcast episode where we interviewed Geoff! If you have food allergies or gut health problems (bloating, acne, rashes), this is the Prodcast to listen to! We learnt so much and felt so empowered. We truly are what we eat!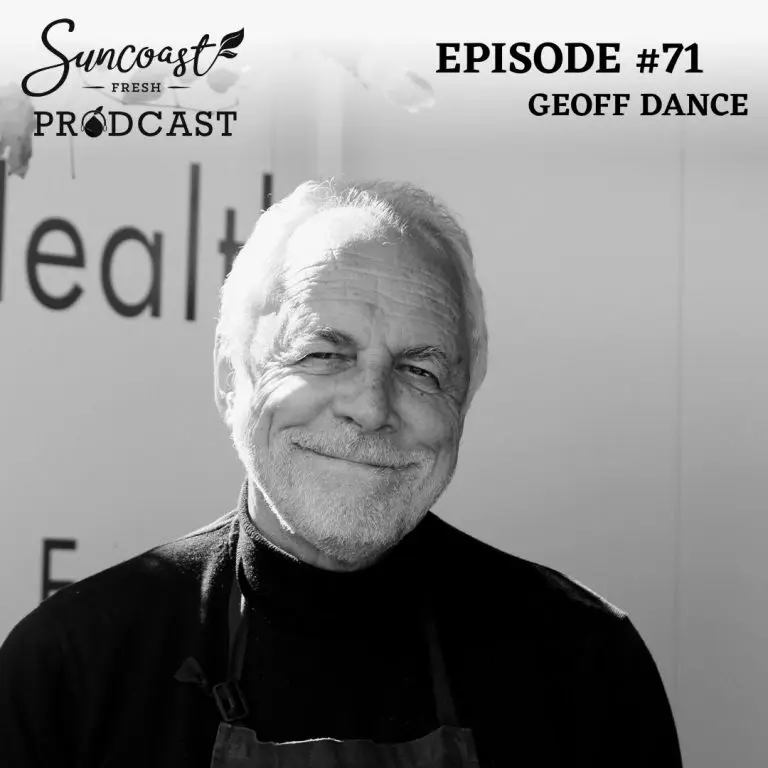 References:
Deakin University. (2017). World-first trial shows improving diet can treat major depression. Retrieved from Deakin University: https://www.deakin.edu.au/about-deakin/news-and-media-releases/articles/world-first-trial-shows-improving-diet-can-treat-major-depression
Harvard Health Publishing. (2021). The gut-brain connection. Retrieved from Harvard Medical School: https://www.health.harvard.edu/diseases-and-conditions/the-gut-brain-connection
Ralph Jones. (2020). Why food allergies are on the rise. Retrieved from BBC: https://www.bbc.com/future/article/20201023-food-allergies-why-nut-dairy-and-food-allergy-are-rising
David Robson. (2015). Are any foods safe to eat anymore? Here's the truth. Retrieved from BBC: https://www.bbc.com/future/article/20151029-are-any-foods-safe-to-eat-anymore-heres-the-truth
Janelle Weaver. (2021). Fermented-food diet increases microbiome diversity, decreases inflammatory proteins, study finds. Retrieved from Standford Medicine: https://med.stanford.edu/news/all-news/2021/07/fermented-food-diet-increases-microbiome-diversity-lowers-inflammation#:~:text=Stanford%20researchers%20discover%20that%20a,diversity%20and%20improves%20immune%20responses.&text=Stanford%20researchers%20found%20that%20eating,is%20associated%20with%20improved%20health