The legendary Noosa Food & Wine Festival is back for another year and its set to blow your culinary senses out of the water! Having contributed to the event since its inception, Suncoast Fresh is honoured to be a part of what is such a highlight of the local food scene calendar & the role it plays as an integral slice of the industry. The festival is set to establish trends & broaden not just our knowledge but taste buds too. With every foodie, chef, supplier & enthusiast collaborating ideas and concepts to craft the ever-evolving event.
It takes a village of people to organise something of this scale and for us, of course, it starts with the highest quality fruit and veg. We start thinking about this event the day after the previous one ends…yep, that's what it takes – a year of preparation and planning! Our loyal farmers are dotted along the coastline, providing us with ample opportunity to bring the best flavours directly to the Noosa Food & Wine Festival.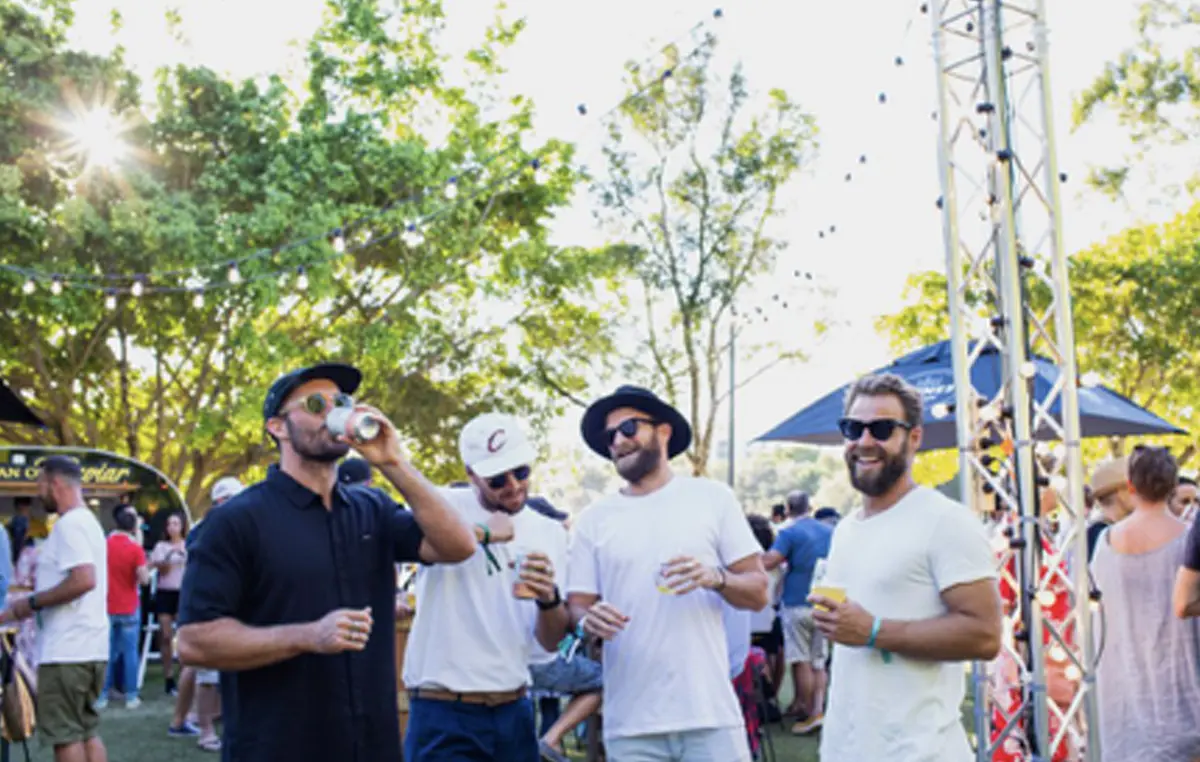 So what does it take for Suncoast Fresh to ensure we supply the highest quality produce? It's a matter of process. Our staff takes the time to visit farms and speak with growers, ensuring our QLD grown blueberries have the perfect crunch, the sweetness of the Yeppoon Pineapples is just right & when the new season South Australian potatoes arrive, they contain the right amount of starch & sugar content for that perfect golden spud! It's that process we love, tasting watermelon like wine is what we do best and simply how we contribute to the perfect dish.
The Noosa Food & Wine Festival is about the relationships of not only the entire community of Noosa but all around Australia. There is a collective hunger and love for what we do that allows people to share and inspire one another, ensuring only the best of the best is delivered. A festival that celebrates the region, community, fresh produce, wellness and let's not forget, one heck of a good time!
With a whopping 86 chefs heading to the festival, we're guaranteed to learn a thing or two. No doubt we'll be running into our mates Matt Golinski, Nick Blake, Jo Barrett, David Rayner, Matt Sinclair, Dayle Merlo, Jules Santisi, Josue Lopez, Alanna Sapwell, Glen Barratt, Paul Carmichael, and Zeb Gilbert…just to name a few! And let's not forget the incredible line-up of interstate chefs with the likes of Matt Moran and Manu Feildel.  Check out the full list here.
The Noosa Food & Wine Festival is on from the 16th to the 20th of May so get in quick! These tickets will go fast.