The recent floods hit all three of our locations on the South East Coast. First, the rain started at the Sunshine Coast location in Coolum, roads were too dangerous to drive, and the floods began closing in, so we decided to close for the safety of our employees and customers. Next, the rain made its way to Brisbane and then to Byron Bay. Our incredible team in Byron were able to get back on their feet pretty quickly, and by then, our Sunny Coast legends had opened up too. But Brisbane is really where we felt it. On Monday the 28th of February 2022, at 9 am, flood levels reached 8m high in the Brisbane Rocklea Markets. Although our building mostly remained intact, everything inside was destroyed and contaminated.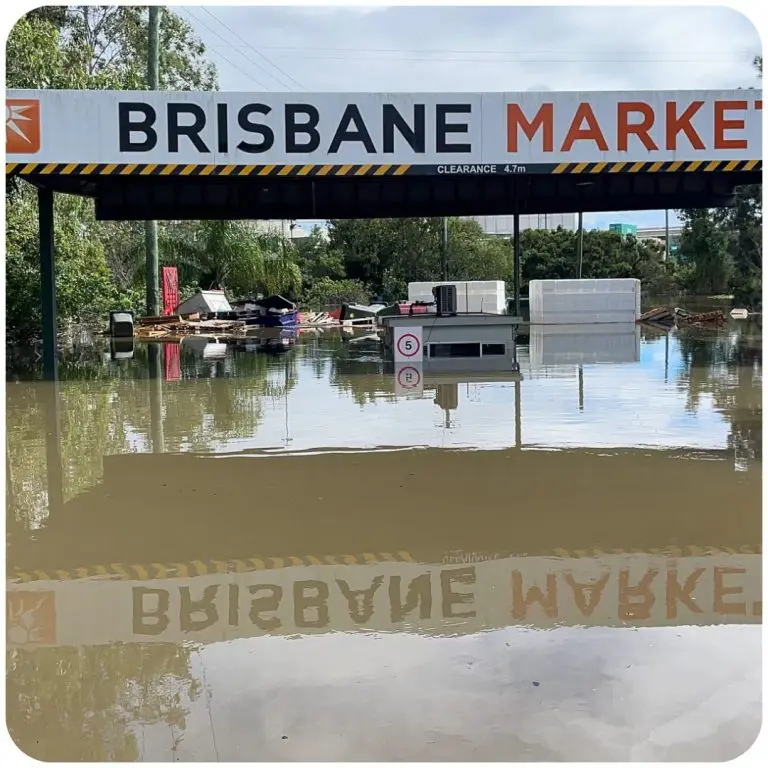 The stock was pulled off the shelves, and murky brown water lined the floor. All our fresh fruit and vegetables, juice, eggs, furniture, computers, fridges, scales, printers and beyond were washed away, tipped over and full of water.
We even found a pallet that had somehow made its way into the office. The walls on the bottom level were like paper mache, and it smelt…well, bad, to put it politely.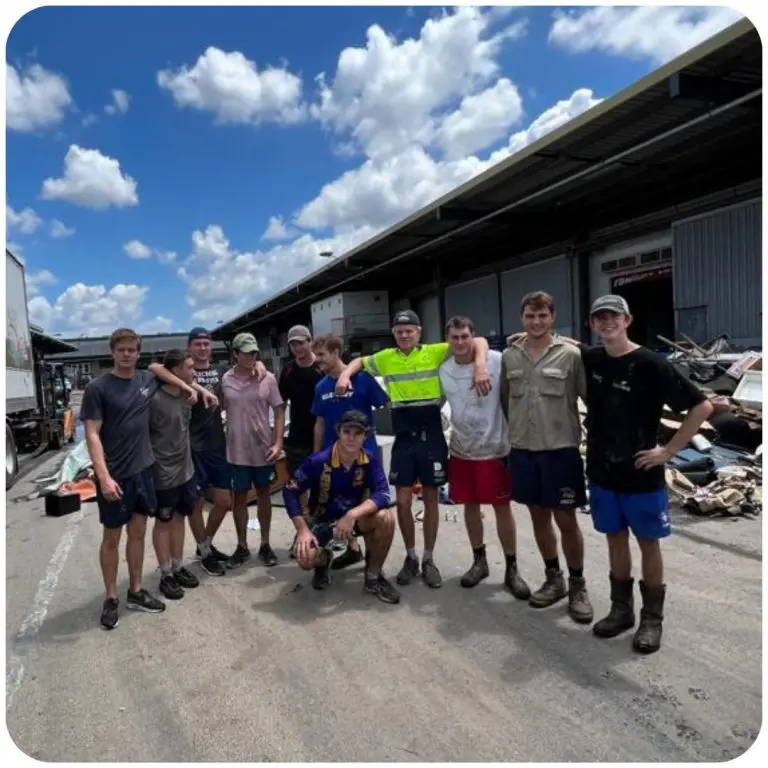 A couple of days before the flood, we moved our fleet, including vans, trucks and forklifts, to higher ground, and only two cars were totaled across our three locations . When the rain stopped and the floods cleared, we went to see the damage and activated our Disaster Recovery Plan.
The feeling of devastation was an understatement. But, within 48 hours we had relocated to a new building and were delivering again. Shout out to JH Leavy, who helped us out in this challenging time. We wouldn't have been able to operate business as usual without the quick thinking of the Directors Doug Rylance, Graeme Twine, Duane Ashton and Adam Dilworth and CEO of JH Leavy, Ben Bartlett, who provided a new space to work in. The ABC News came out to interview Co-Director, Graeme Twine, in an aim to understand the full level of damage, and they too were stunned.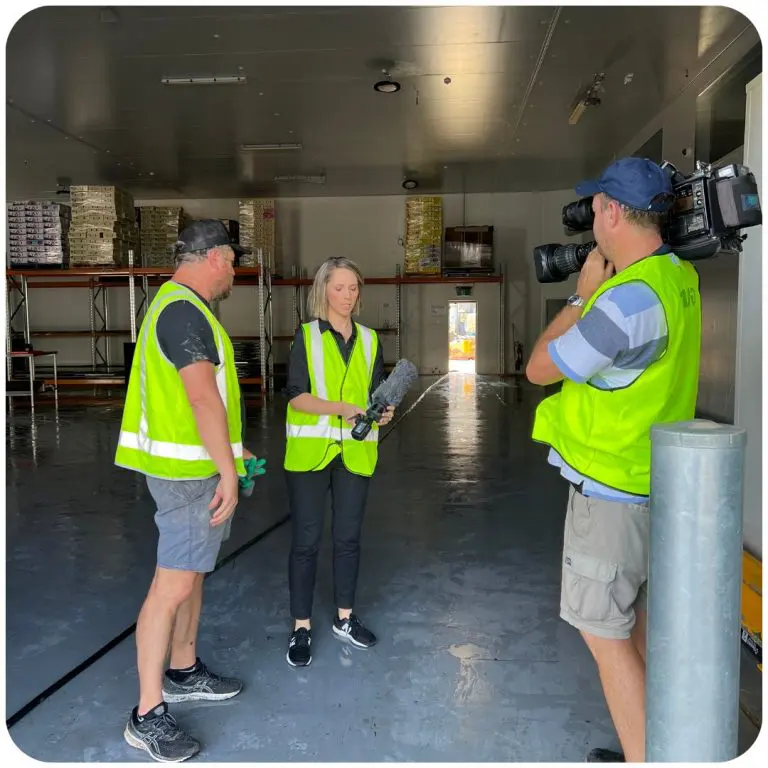 We are so proud of every single team member who helped us get back on our feet. The pivot from floods to action was genuinely magical, which really showed the depth and reliance of our committed team. There was a Recovery Team, a Relocation Team and a Delivering Team. Each person had a set of responsibilities and not one person gave up. We had employees working around the clock to ensure things kept pushing, and also had several generous volunteers for who we are forever grateful. The floods triggered a shortage of fruit and veg across Queensland and stores were left empty. So, we knew we had to continue, so families all over QLD could eat. We are an essential service and that was our motivation to continue on.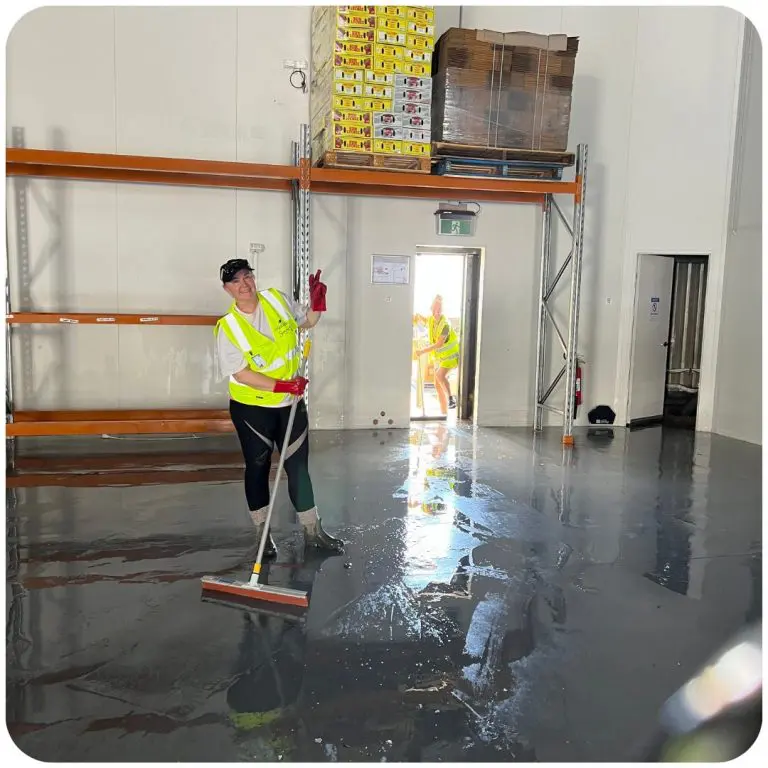 We consider ourselves lucky as many have lost homes, belongings, pets, and more. We, along with Fruitlink, were the first wholesale distribution businesses to be fully armed and operational, and although the staff room/kitchen is still being remodeled, we are basically back to normal and feel incredibly fortunate for the speedy recovery. It ultimately came down to our ability to pre-plan for even the worsts of situations.
At this time, we think of our affected farmers and customers throughout the South East Coast. So much work goes into each piece of produce, and unless you work within the industry, it is hard to grasp what it takes to be a farmer. We treat produce like gold and hope to educate those around us as to why. We hate wastage and well this was a whole lot of it.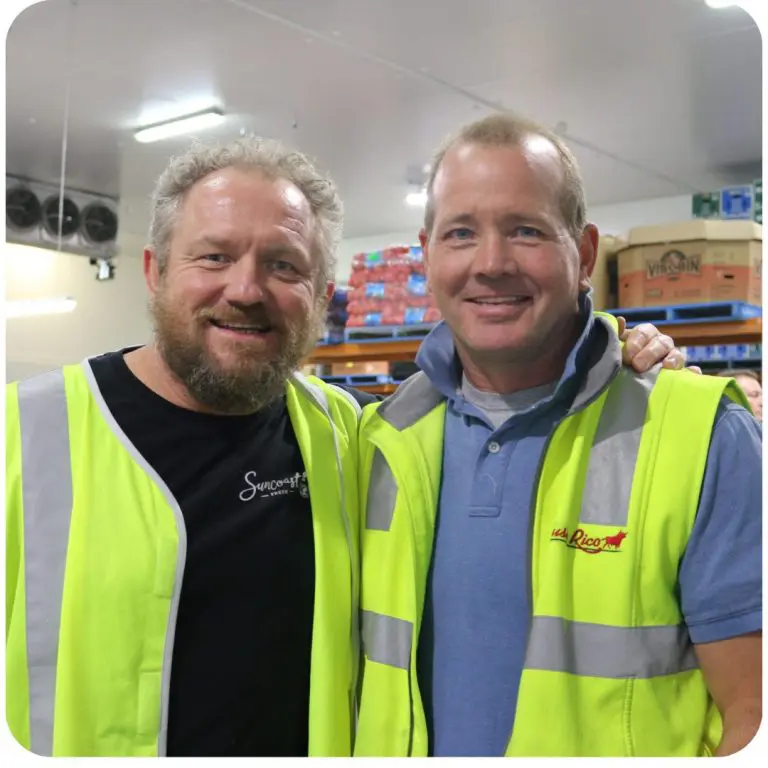 The team at Suncoast Fresh are unstoppable, and not even a natural disaster can stop us.
The good news from here? The prior merger of Suncoast Fresh and Fruitlink has proven to set us up for success when it comes to the next flood. Suncoast Fresh and Fruitlink will be moving to higher ground, out of flood water in early 2023.
The new state-of-the-art building that started construction in early January '22 will have major cost savings with up to 40% saving on electricity thanks to the installation of modern power-saving equipment and the use of renewable energy. In addition, the layout of the building aims to boost operational efficiencies, with every detail being planned to the tee. Be sure to follow us on Instagram to keep up with our most current movements and plans. Click here to visit our page and follow along on our journey.